Instrumental Group
Let's build something: dowork@theinstrumentalgroup.com.
Our story
We are three accomplished software professionals with deep working experience in all levels of technology organizations, from individual contributor to executive roles. Whether pair-programming with your team, leading a product planning workshop, or debugging a gnarly production issue, we can help you.
We started working together nearly 15 years ago at Getty Images, while working on a rewrite of their flagship stock photo e-commerce application. Soon after, we joined forces at Substantial, and over the next few years guided their growth into Seattle's premiere product development consultancy. A few years later, Dave and Greg worked together to build the leading graphic design subscription service at Lightboard, while Adam took over as CTO at Substantial. In 2021 we joined forces to form Instrumental Group and got straight to work with Dance Church, building their subscription platform and helping them to raise their recent $4.7M pre-seed round.
Contact us to talk about your next project.
Previous work
NextStep
In just a few weeks, we built and launched
NextStep
's Certified Nurse Aide (CNA) employment platform, turning a potentially long and frustrating job search experience into a pick-the-best-offer victory lap for recent CNA grads. Starting from complete green field, we worked with NextStep to design, architect, and build an SMS, mobile and web experience for CNAs and employers that is solid enough to ensure trust yet flexible enough to react to the pivots and experiments of a fast-moving startup.
Node.js | typescript | react | next.js | Lambda | SMS | Event Sourcing
Dance Church
Dance Church is a dance/fitness service with a devoted cult following that recently raised $4.7M to bring its unique collective dance experience to a much broader audience. In 2021 and 2022, we led development of on-demand video streaming, in-person ticketing, email automation, music license tracking, subscription gifting, and content management for
Dance Church Go
, their subscription platform.
Node.js | typescript | react | next.js
IDEO/1848 Ventures
In 2021, Greg and Dave worked with IDEO to build the messaging software and infrastructure-as-code for the data ingestion integrations that drive
Lineup
, a sales forecasting system used by fast-casual restaurant chains throughout the USA.
Node.js | typescript | AWS: CDK, Lambda, SQS, SNS | Ruby
Bluescape
From 2012 to 2016, we worked with
Haworth
to build Bluescape, a real-time globally shared digital whiteboard running on custom optical touchscreen device arrays. We delivered a working product in just four months, winning an award for most innovative product at NeoCon 2013. We subsequently provided development as Bluescape was spun out to a separate company.
Node.js | iOS | websockets | ZMQ
Exploding Kittens
Adam led development of this smash hit mobile game that instantly reached #1 in both the Google and Apple app stores.
Unity3D | iOS | Android
What we do
Anyone who's spent time on technology projects has seen their share of failures: the application rewrite that never shipped, the million-dollar product that launched to an audience of crickets, the company-wide lean transformation that promised agility but only slowed down feature delivery.
Building software is complex and there is no one-size-fits-all solution. Every organization has unique constraints, capabilities, and opportunities -- so every project requires a unique approach. Our pragmatic perspective is informed by our deep experience with lean/agile principles, organization-building, mentorship, and integrated product development. Solving technology problems starts with listening to stakeholders, employees, and customers.
Who we are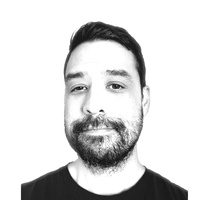 Greg Musick
Greg is a software development team leader with twenty years of experience delivering delightful user experiences for companies including Intel, Microsoft, and Getty Images. Recently, he's built software for and provided advisory services to Nike, IDEO, Altius, and CreditKarma.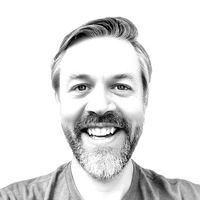 Adam Pearson
Adam spent a decade building customer experiences and internal tools at Getty Images. At
Substantial
, he led development of high-profile products, including the
Exploding Kittens
mobile game and the
Bluescape
realtime collaboration platform, before taking over as CTO.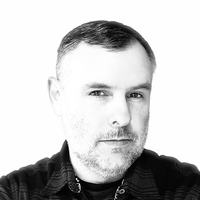 Dave Foley
Dave has been shipping software since the early 1990s. As CTO, he helped
Substantial
grow from seven to sixty people, while delivering products for Citibank, Barnes and Noble, Amazon, and IDEO. He co-founded
Lightboard
, a leader in graphic design subscription services and is a prolific
open source contributor
.